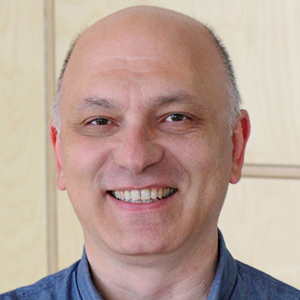 Reader Dr. Arch.
Wassim Jabi
M.Arch, Ph.D.
Reader (tenured Associate Professor) at the Welsh School of Architecture
---
Dr. Wassim Jabi has a B.Arch. from the American University of Beirut and a M.Arch. and Ph.D. from the University of Michigan. In the U.S., he led the Association for Computer-Aided Design in Architecture (ACADIA), and secured a $250,000 National Science Foundation (NSF) grant. Dr. Jabi has published widely on topics ranging from parametric and generative design to the role of light in architecture and building performance simulation, and he is the author of the book "Parametric Design for Architecture". He is a member of the editorial board of the International Journal of Architectural Computing (IJAC). His current research is at the intersection of parametric design, the representation of space, building performance simulation, and robotic fabrication in architecture. Dr. Jabi has recently secured a significant grant to purchase a large 6-axis high accuracy industrial robot to investigate innovative digital fabrication processes of architectural components and structures.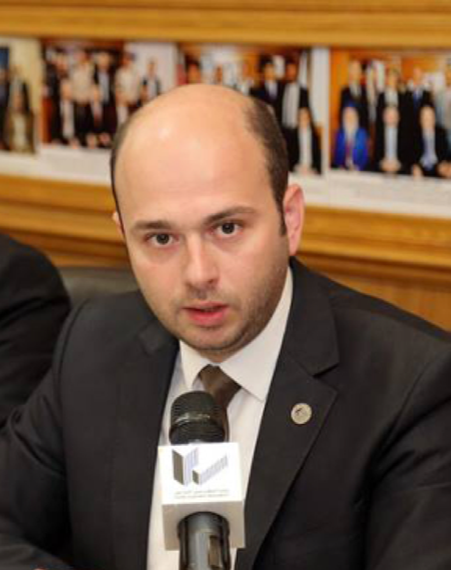 Arch.
Ahmad Seyam
BSc.
Co-founder & principal of Seyam Architects. Chairman of Architecture Division Board in JEA.
---
Ahmad Seyam is a young Jordanian architect, a practitioner and activist in the field of public service. He received a bachelor's degree in architecture from the University of Jordan in 2006. immediately after his graduation, he joined the merger of the late architect Jafar Toukan's office and the Consolidated Consultants Group as a design architect.
He co-founded Seyam Architects in 2011, and he holds two ranks as a professional architect and chief consultant from the JEA. In 2018, he was elected as Chairman of the Architectural Engineering Division and a member of the Jordan Engineers Association Board.
He previously worked as a part-time lecturer at the University of Jordan, in addition to his participation as a jury member for projects of architecture students in many universities inside and outside Jordan, in addition to his management for several years the professional training program for students organised by Tashkeel Architects.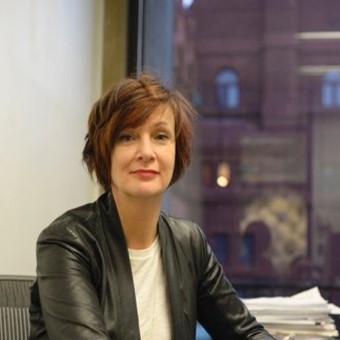 Prof. Arch.
Winka Dubbeldam
MArch
Professor, architect, founder and principal of the New York firm Archi-Tectonics,
---
Dubbeldam is a Dutch-American architect and academic. She earned her MArch. from Columbia University NYC. She established her own firm, Archi-Tectonics, in 1994 in New York City. She is the chair of the department of architecture at Stuart Weitzman school of design, university of Pennsylvania and the director of the research and innovation Lan [ARI].
She was the external examiner for the RIBA at the AA in London for 6 years and is now the external examiner at the Bartlett School of Architecture. Dubbeldam is widely known for her award-winning works, recognised as much for its use of hybrid sustainable materials and smart building systems as it is for its elegance and innovative structures. Archi-Tectonics' work ranges from residential to commercial, from real to virtual, and is realised in urban designs, architectural designs, and installations. Recent projects include the V33 building, the Brewster Building, and the Chelsea Townhouse in New York; the Ports1961 flagship retail stores in Paris, London and Shanghai; and the American Loft Building, Philadelphia.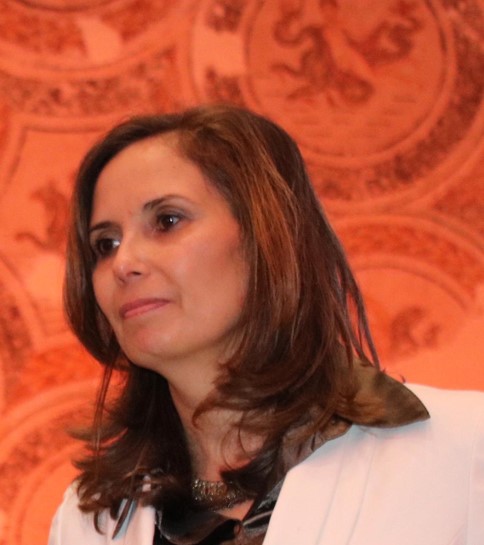 Prof. Arch.
Najla Allani
PhD & MSc, & BArch
Professor, architect, and researcher
---
Najla Allani is a full professor, former director of architecture at the National School of Architecture and Urbanism (ENAU), and head of the research unit "Methods and Models for the Representation of Architectural Knowledge" and associate researcher at the Research Center of Architecture and Engineering, Nancy, France. Allani is the General Director of "Center of Research, Studies,  Documentation  and  Information  on Women." Allani had her BArch. from the Technological Institute of Art, Architecture and Urbanism of Tunis in 1994. Allani had her Masters in "Architecturology, Computer Science and Artificial Intelligence" at the Henri Poincaré University-Nancy (France) in 1995, and her PhD in Architectural Sciences at the National Polytechnic Institute of Lorraine in Nancy, in in 1999. Allani received a Habilitation Degree to direct research in Architecture from the National School of Architecture and Urbanism, University of Carthage, Tunis. Allani is a co-founder, executive director, and juror of many prizes; Fatima Fihria Prize, the "Mediterranean Mimar Sinan Prize, MED21". Allani published dozens of scientific and technical papers in international journals and conferences. Allani has served as reviewer and member of scientific committees of several international conferences and journals.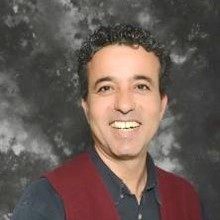 Prof. Arch.
Salem A. Thawaba
PhD & MSc, & BSc.
Associate Professor, and Researcher
---
Dr. Salem A. Thawaba is an associate professor and researcher at Birzeit University, Palestine, head of department of architectural engineering, and director of urban planning and landscape architecture master program. Dr. Salem A. Thawaba has a Ph.D. in environmental dynamics (ENDY) from university of Arkansas, USA, since 2005, has his M.A. in regional planning & urban development from the School of architecture, Oslo, Norway, since 1998, and has his B.Sc. in architectural engineering at Beirzeit University, Palestine, since 1994.
Dr. Salem A. Thawaba worked as a GIS specialist and a planner for the Palestinian planning ministry. He lectured in many international conferences, and published widely on topics ranging from transforming and segregating of colonised urban fabric to GIS application and integration.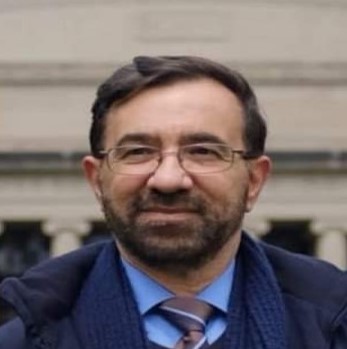 Arch
Wael Al-Masri
MSc, & BSc.
Wael Al-Masri Chief Architect of Wael Al-Masri Planners and Architects – WMPA.
---
Wael Al-Masri Chief Architect of Wael Al-Masri Planners and Architects – WMPA, which he established in Amman in 2009. He obtained his bachelors from the University of Manchester, UK in 1984, and his master from MIT, USA in 1993. He has contributed to the development of architecture in the Arab region through his designs, research and lectures. His work has won several awards including the "Arab Architect Award" for his lifetime achievements, from the Arab towns Organisation (2008), Best Designer of the Year Awards (2007, 2008) from Retail City, Dubai, Islamic Architecture Award, Cityscape Dubai (2007), Design and Development Award 2007, from the International Council of Shopping Centres 2007 (ICSC), USA, and the Royal Institute of British Architects (RIBA) Napper Urban Design Award 1984, and Heywood Prize from the Royal Institute of Manchester in 1984. He is member of several architectural institutions including RIBA and the Institute of Arab Architects, and currently serves as President of the Jordanian Architects Society.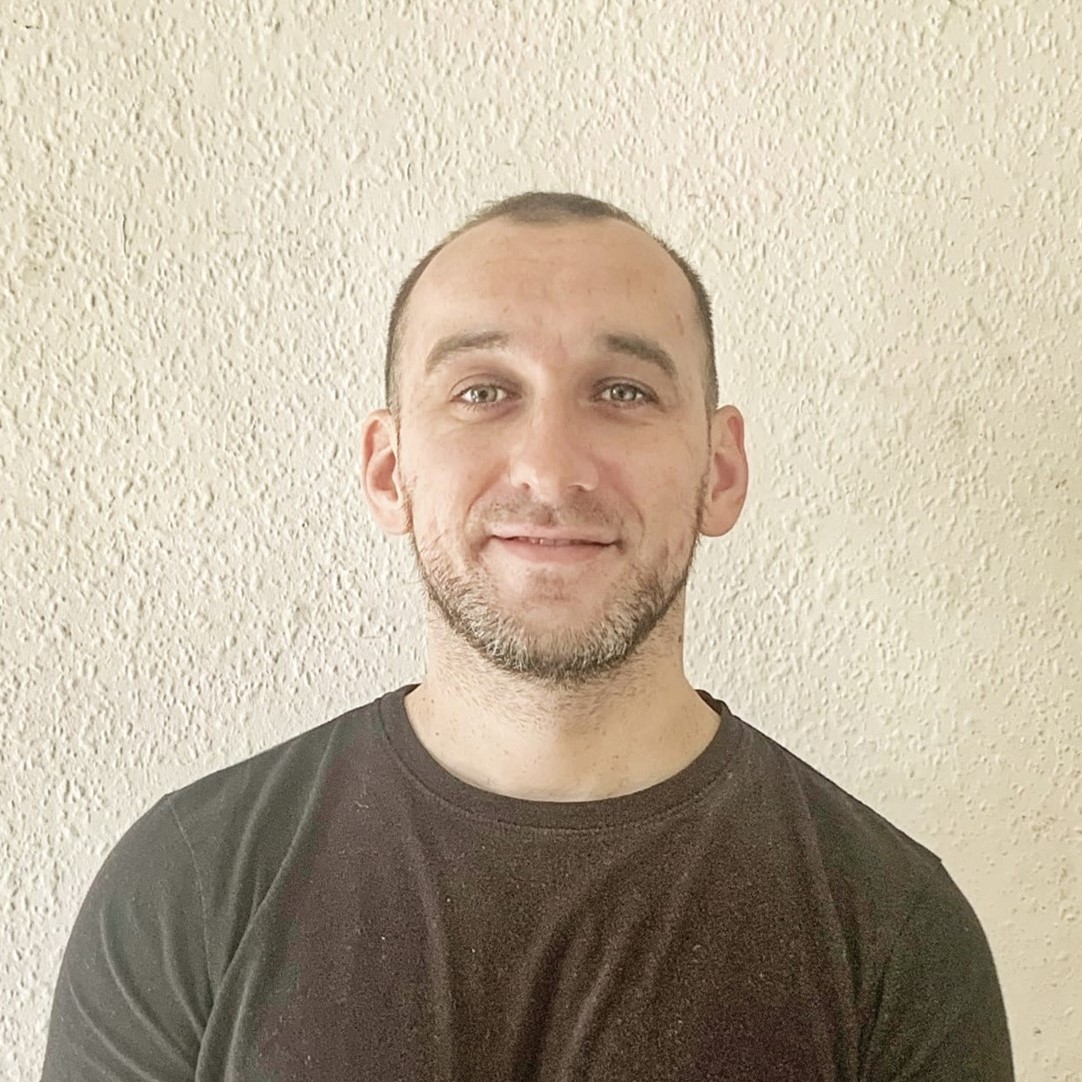 Dr. Arch.
Charles Drozynski
PhD & MArch
PhD Architect, and Lecturer at the UWE, Bristol
---
Dr. Charles Drozynski is a lecturer at the University of West England. He has his March and PhD from Cardiff University. He has been working as an architectural designer for a number of firms. In his academic career he has taught and lectured in several universities across the UK. His Ph.D. thesis focussed on the intersections of architecture and post-linguistic schools of thought; in particular those put forward by Michel Foucault as well as Gilles Deleuze and Félix Guattari. His research interests include the entanglements of the subvert in society and architecture as well as the development of new technologies that arise from unconventional ideas.
Prof. Arch.
Ali A. Alraouf
PhD & MSc, & BSc.
Professor, Architect, Urbanist and Researcher
---
Prof. Ali A. Alraouf, is an architect, urbanist and a researcher. His research and practice interests are the comprehensive sustainable architecture, urbanism and human-centric urbanity. Alraouf has held permanent and visiting teaching and research positions at regional and international universities, such as University of California at Berkeley-USA.  Alraouf is currently acts as head of research and development unit at Ministry of Municipality. He is also the leader of Green Urbanism Group at Qatar Green Building Council and board member of the international society of urban planners. He published more than 150 journal refereed papers, critical reviews, essays, in addition to books and book chapters. His book "Knowledge-based Urban Development in the Middle East" won the ISOCARP award in 2018. He was awarded best research paper by a scholar at the UC- Berkeley biannual conference in 2018. He is also the recipient of number of awards;  including the innovation award in sustainable planning, 2000, the Teaching Excellence Award 2004, Best Research Paper, 2008 and Research Achievement Award, 2009.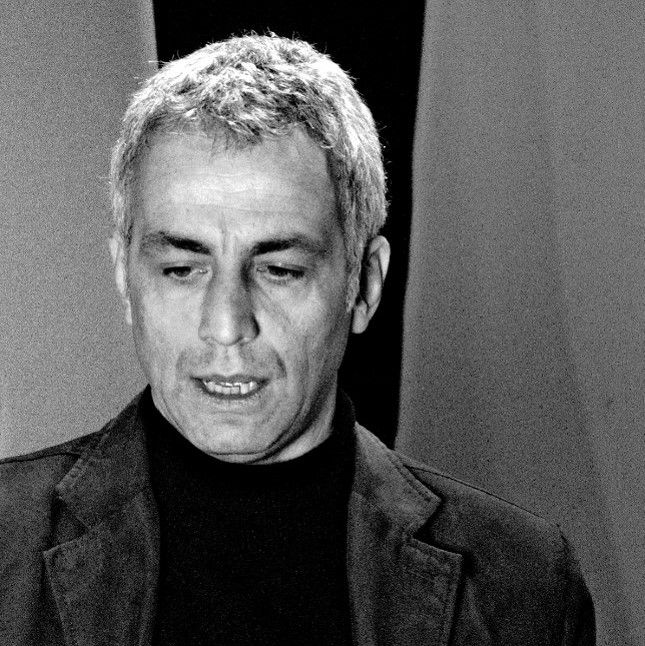 Dr. Arch.
Paolo Belloni
PhD, MArch.
PhD Architect, and Founder of PBeB Architects
---
Paolo Belloni is an architect and the founder of PBeB Architects. His work embraces different scales of design from architecture, urban planning, landscape and industrial design. Graduated in the Polytechnic of Milan. He obtained PhD with honours at UPC in Barcelona. From 2004 to 2017 he was professor with Contract in Architecture and Landscape Architecture in the Polytechnic of Milan- He is member of the Italian Association for Landscape Architecture. He is the Promoter and the scientific coordinator of several international workshops and cultural activities. His projects obtained several awards in competitions and prizes.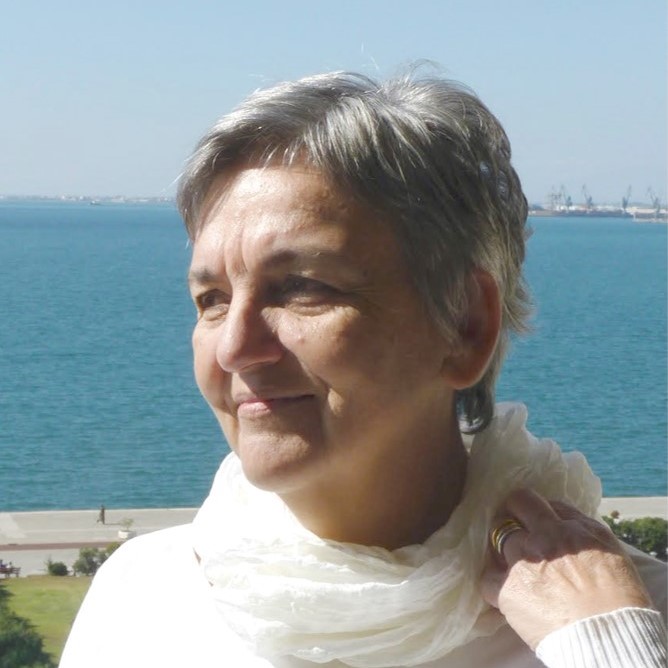 Professor Emer. Arch.
Fani Vavili Tsinika
PhD. MA, MArch.
PhD Architect, and Professor Emerita
---
Professor Emerita Fani Vavili Tsinika, has received her PhD from the School of Architecture Aristotle University Thessaloniki (AUTh) in Greece, her Master of Arts from the Metropolitan in London, and her MArch from the AUTh.
She is teaching at the (AUTh) Architectural Design Theory & Studio and practicing Architectural Design that includes award winning projects.
She has published over 300 articles & books: Hospital Design at the beginning of the 21st Century (ed.), Aspects of Healing Environments (ed.), Arts in Health Care Buildings (ed.), Teaching Architecture in Extreme Conditions, Transparency & architecture, Pubic Libraries, Energy Efficient Building Design, Disasters Otherwhere, etc
Vavili is the Chairwoman of UIA Greek Section, UIA EDUCOM & UNESCO Validation Council, member of several bodies (in Academia, Health, Culture, international architectural competitions etc.)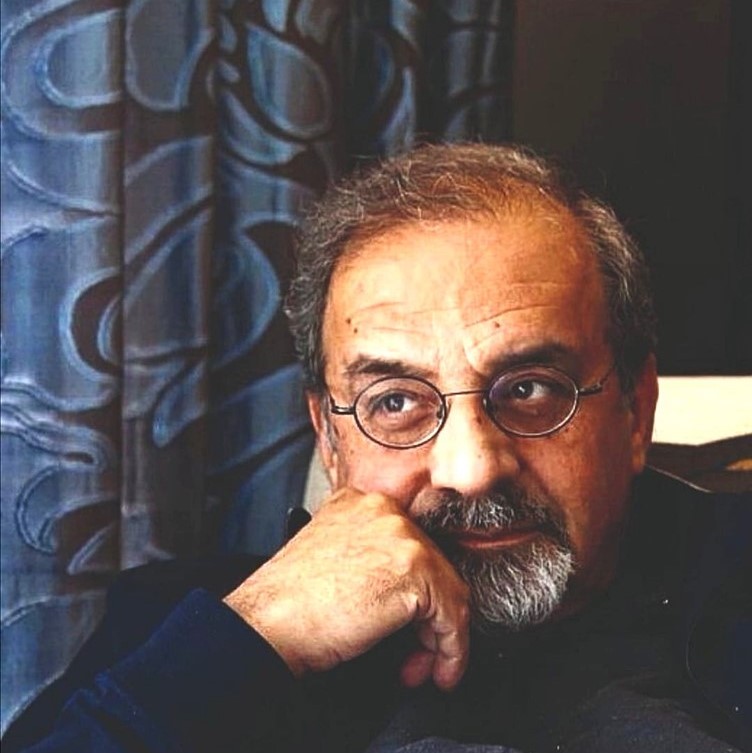 Dr. Arch.
Rasem j. Badran
PhD. MArch.
Architect, Honorary PhD, founder of Dar Al Omran (DAO), and holds the Aga Khan Award
---
Dr. Rasem Jamal Badran is a Palestinian-born Jordanian architect, and he is considered as one of the most influential and revolutionary architects of our time. His works are based on a methodological approach in defining Architecture as a continuous dialogue between contemporary needs and historical inherited cultural values. He received his MArch (distinction) from University of Technology Darmstadt, Germany, and his Honorary PhD from Irbid University. In early seventies he was involved professionally in many prestigious projects in West Germany such as Munich Olympic Stadium Complex. He founded his office, Dar Al Omran Jordan in 1997, and its branches in Riyadh - S. Arabia and some Arab capitals. He received Tamayouz Lifetime Achievement Award, The Nile Award in 2019, the Aga Khan Award in 1995, the Palestine Award in 1997, the Arab Architect first prize-of Arab Housing Ministers Sponsored by Arab League/Cairo in 1997, the Arab Architecture Award in 1990 Morocco, and Fawzan International Award for Mosque Architecture 2018 in Saudi Arabia (Lifetime Achievement Award). In 2005, James Steele published Badran's works and philosophy in "Architecture of Rasem Badran: Narratives on People and Place". Among his recent activities is the participation in major competitions in S. Arabia -Vision 2030.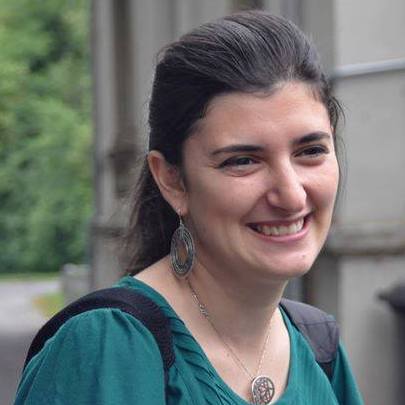 Prof.Arch.
Ebtissam Farid
PhD MArch
Associate professor, PhD Architect, the co-founder of ENCODE.
---
Prof. Ebtissam Farid is a PhD architect, and an associate professor, at the Knowledge Hub, Coventry University UK branch in New Capital, Egypt. She is the recipient of Tamayouz Excellence Award's prize for women in Architecture 2018, Rising star category. She is the Co-founder of ENCODE (www.encodestudio.net ) , a multidisciplinary design studio offering to its clients architectural, interior and product design that investigates various digital and physical computational tools to explore opportunities of innovative designs depending on cutting edge technologies and challenging the conventional model of design production in Egypt . In addition, recently Prof. Ebtissam has been selected on the power list of 2019 among the 50 most influential architects from the Middle East according to the Architect ME magazine and won the State's Excellence Award for 2019.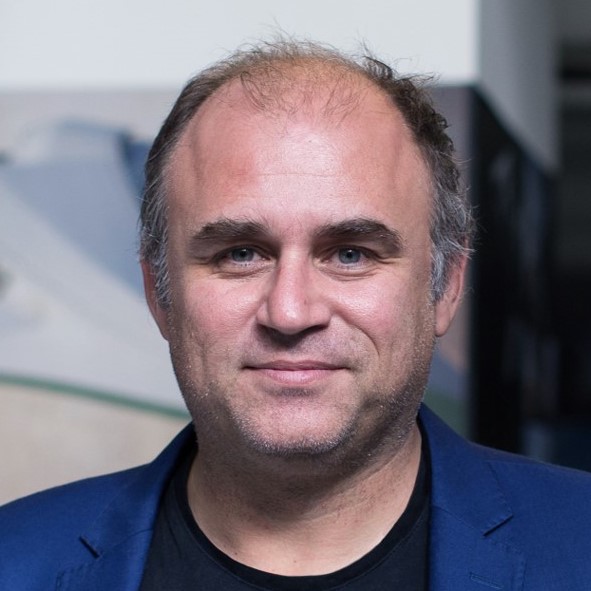 Arch
Christos Pasas
BArch (Hons), AA Grad.Des.Dip.
Architect, Director at Zaha Hadid architects and an honorary Professor at QUST
---
Christos received his BArch with honours at the Pratt Institute School of Architecture in Brooklyn in 1995, and his graduate design diploma at the AA in London in 1998. Christos joined Zaha Hadid in 1998, and has been a key member in the development of the overall artistic evolution of the studio, its business development, and the office culture. He worked very closely with Zaha Hadid as a design and project director, and is considered as one of the most important design leaders of the practice today.
He taught with Patrick Schumacher at the AA, and was a guest DAAD prof. at the Dessau Institute of architecture at Bauhaus. He contributed to a wide range of projects and competitions within the practice, including Rosenthal Centre for Contemporary Art in Cincinnati; to the MAXXI: National Museum of 21st Century Art in Rome, to Sheikh Zayed bridge in Abu Dhabi. He co-authored and led the design of the Phaeno Science Centre in Wolfsburg, Germany. Recently, he completed the Dominion Tower in Moscow, the iconic OPUS project in Dubai, and today he spearheads the designs that deal with the future of workspace such as the Sberbank's Technopark HQ and the Cultural and Business Centre in Moscow, and other various smart city masterplans.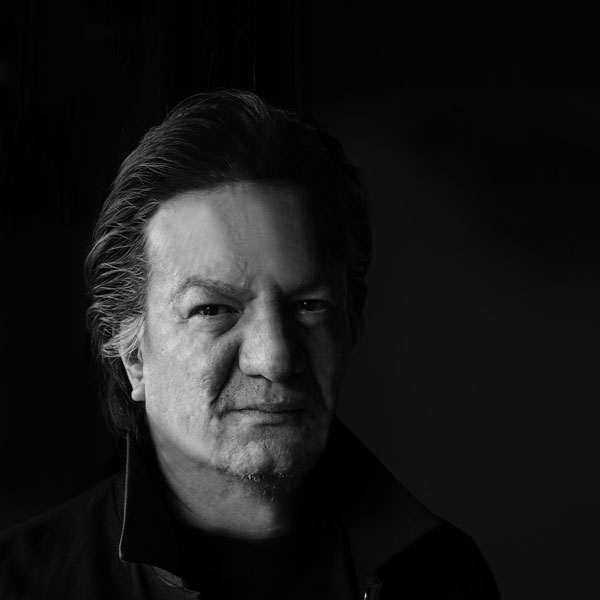 Arch.
Emre Arolat
M. Arch., Hon. FAIA, RIBA.
Architect, and the Founding Partner & the Principal at EAA- Emre Arolat Architecture
---
Emre Arolat is the design partner of the international practice EAA-Emre Arolat Architecture, which has offices in New York, London and Istanbul. He was selected as an Honorary Fellow of the AIA in 2019, for his significant contribution to architecture and society. He taught and lectured in many international institutions; including the Advanced Studio at the Yale School of Architecture as Norman Foster Visiting Professor, a Master Studio at the Berlage Institute in Delft, and others. Arolat was the co-curator of the first Istanbul Design Biennale in 2012. He was awarded a professorship by the International Academy of Architecture, Sofia. EAA's "Minicity Theme Park" (2004), was selected by the Mies van der Rohe Award for European Architecture. EAA is also the recipient of the Aga Khan Award for Architecture in 2010 for the Ipekyol Textile Factory in Edirne. Arolat served on the Aga Khan Award for Architecture Master Jury in 2016 and has been appointed recently to the Steering Committee for the 14th Award Cycle. EAA's work has been published by prominent international publishers including Rizzoli New York and Oro Editions. EAA's work exhibited at renowned institutions including the Design Museum, The Royal Academy of Arts and the Royal Institute of British Architects (RIBA) in London, and were presented at the International Architecture Biennale in Venice in 2012 and 2016.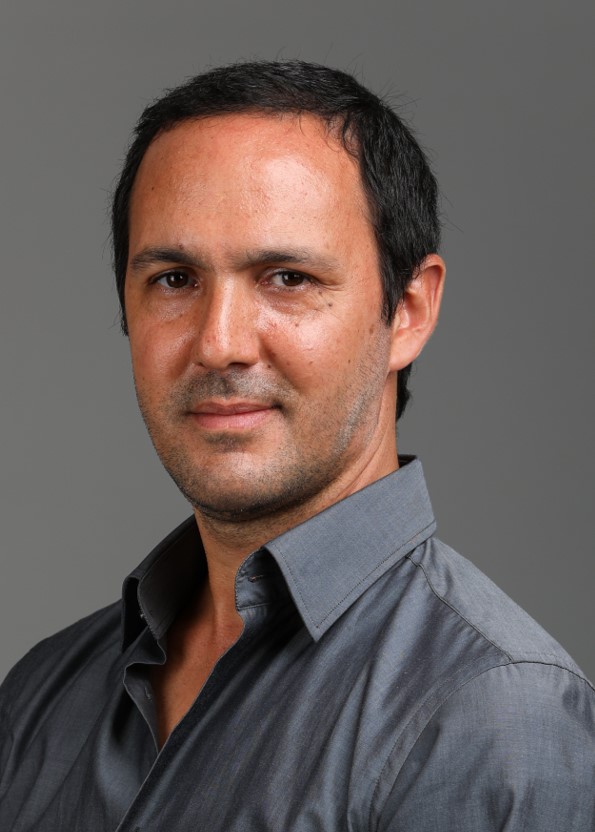 Arch.
Driss Kettani
MArch.
An Architect and the Founding of Driss Kettani Architects
---
Driss Kettani graduated from the National School of Architecture in Rabat in 2003 and founded Driss Kettani Architects office in 2005. He has a constant interest in place, culture and inhabitants as an essential starting point for a reflection and a projection. This approach goes hand in hand with an imperative of modernity and contemporaneity, in a constant quest for creativity and meaning. His work is part of an approach that combines between architectural rigour and research into the sensitive and poetic dimension of architecture. Architecture is being the reading canvas of our time, which it can help to raise, by offering users, a living environment that expresses a culture and high aspirations.
In 2006, he won the competition for the Taroudant University with his partners; Saad El Kabbaj and Mohamed Amine Siana. They also built the Guelmim School of Technology in 2011. These two projects have been published in numerous international architectural magazines and have been exhibited in New York, Paris, Venice and Milan. Guelmim's project was also short-listed for the Aga Khan Prize for Architecture in 2016. His work was also distinguished by the Mimar Sinan Prize in Istanbul in 2016 and the Archmarathon Prize in Beirut in 2015. Driss Kettani has published articles in architectural journals and has lectured in Morocco, Italy, Lebanon, UAE, Tunisia and France. He was invited to teach at the W.A.Ve workshop at the IUAV University in Venice in 2014, 2019 and 2020.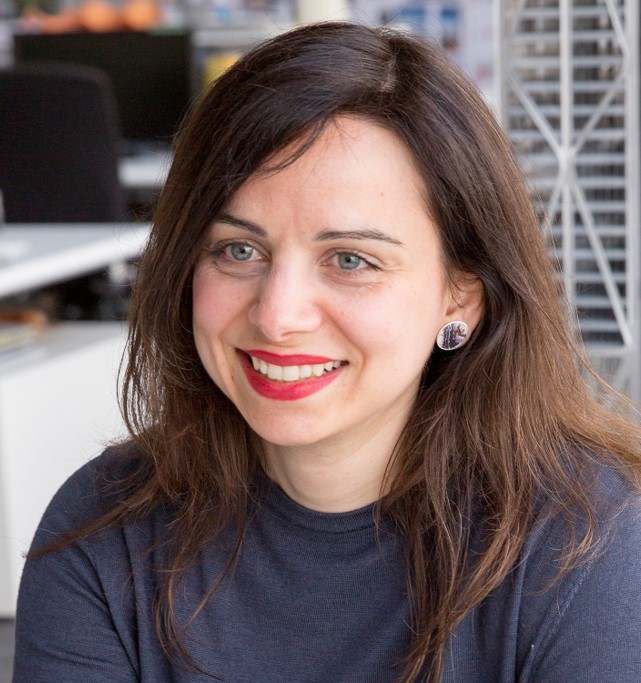 Arch
Martha Tsigkari
MArch.
An Architect and Partner at the Applied Research + Development (ARD) group at Foster + Partners
---
Martha Tsigkari is a Partner at the Applied Research + Development (ARD) group at Foster + Partners. She has a background in architecture, engineering and computer science and 20 years of experience in the field of architecture. Martha is a specialist in computational design, performance-driven design, optimisation, machine learning, interfaces & interaction, design-to-production and fast feedback & integration. Her work incorporates the development of simulation tools, the introduction of integrated processes and the creation of physical interfaces. She has a particular interest in machine learning and has lead R&D related to the use of deep neural networks in the design process, to solve problems spanning from micromaterials to performance driven architectural layouts. She has also been investigating the use of Genetic Algorithms in the design pipeline, using them to develop solutions spaces that fit multi-objective criteria.
Martha joined F+P in 2006, and she involved in diverse projects such as the new airport for Mexico City, Queen Alia Airport, Sheikh Zayed Museum, UAE's 2015 Expo Pavilion, Lusail Iconic Stadium for the 2022 FIFA World Cup and YachtPlus. She is a member of RIBA, ARB and the Technical Chamber of Greece. In parallel she is a Senior Fellow at the Bartlett, UCL, where she has been teaching at the MSc Architectural Computation since 2009. She has been a juror and presenter at various schools worldwide, including MIT, the AA, UPenn, ETHZ and Chalmers. She has taught, lectured and published on the subject of computational design internationally.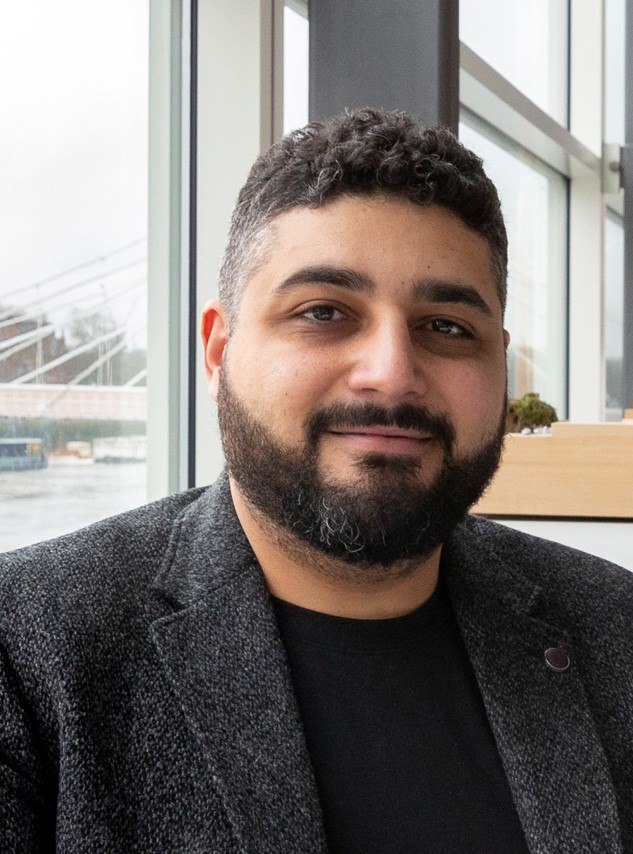 Arch
Khaled Elashry
MArch.
An Associate at the Applied Research + Development (ARD) group at Foster + Partners
---
Khaled's interests lie between Architecture and Computer science. Currently works as an Associate at the Applied Research + Development (ARD) group at Foster + Partners in addition to tutoring at the Bartlett school of architecture, University College London. He holds a master degree in Adaptive architecture and computation from University College London. His recent work bridges the gap between architecture practice and research applying state-of-the-art technological innovation to complex design challenges with expertise in optimization, fabrication, robotics, virtual reality and data visualization. He recently worked on multiple state of the art architecture projects like the Mobility Pavilion in the UAE expo 2020 and the UAE pavilion in Milan expo 2015 in addition to his research and publications in real time robotic control and digital fabrication.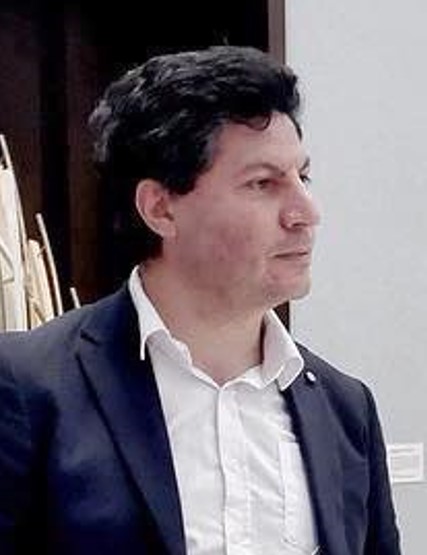 Dr. Arch.
Abed E. Badran
PhD MSc ID (Hons) BArch (Dist.) CEng.
PhD Architect, Industrial designer, Structural engineer and Principal/Founder of De-iDEA Labs
---
Dr. Badran is an award-winning architect, industrial designer, structural engineer, software engineer, and computational designer. He received his PhD in architecture from WSA, Cardiff University, received his M.Sc. in industrial design [Hons.] from Technion, received his diploma in parametric design from ControlMad, Madrid, received his BArch from Cardiff University/ Wizo School of design [Dist.], received his B.Sc. in Civil Engineering from Technion, and received his Certification in Real-Time software design from the IBM. Currently he is working on a research that examines the impact of Game Theory strategies on resilient spatial and architectural tectonics.
He founded De-iDEA Labs in 2012, which designs nowadays from Haifa, London, Cairo and Ramallah. His practice' project the "Pedagogical Centre in Tamra" was shortlisted by the WAN International Prize and chosen as one of top six advanced and innovative projects in 2016. His PhD research was shortlisted for the RIBA President's Award in 2018. He received other four local and international awards, the Ministry of Education Award, the AIQ Award sponsored by the European Union, the ORS Award from the British Higher Education Council, and the (PARC) American-Palestinian Fellowship Award. He lectured in institutes and participated in local and international conferences. Partial list of flagship projects are; the conservation of Shafa-Amr castle, the civic centre in Mazr'Aa, Ibillin theatre, Expo of Galilee, and the cultural centre in Haifa, and outline of Jatt, Baqa Al-Garbiah, and Rameh.