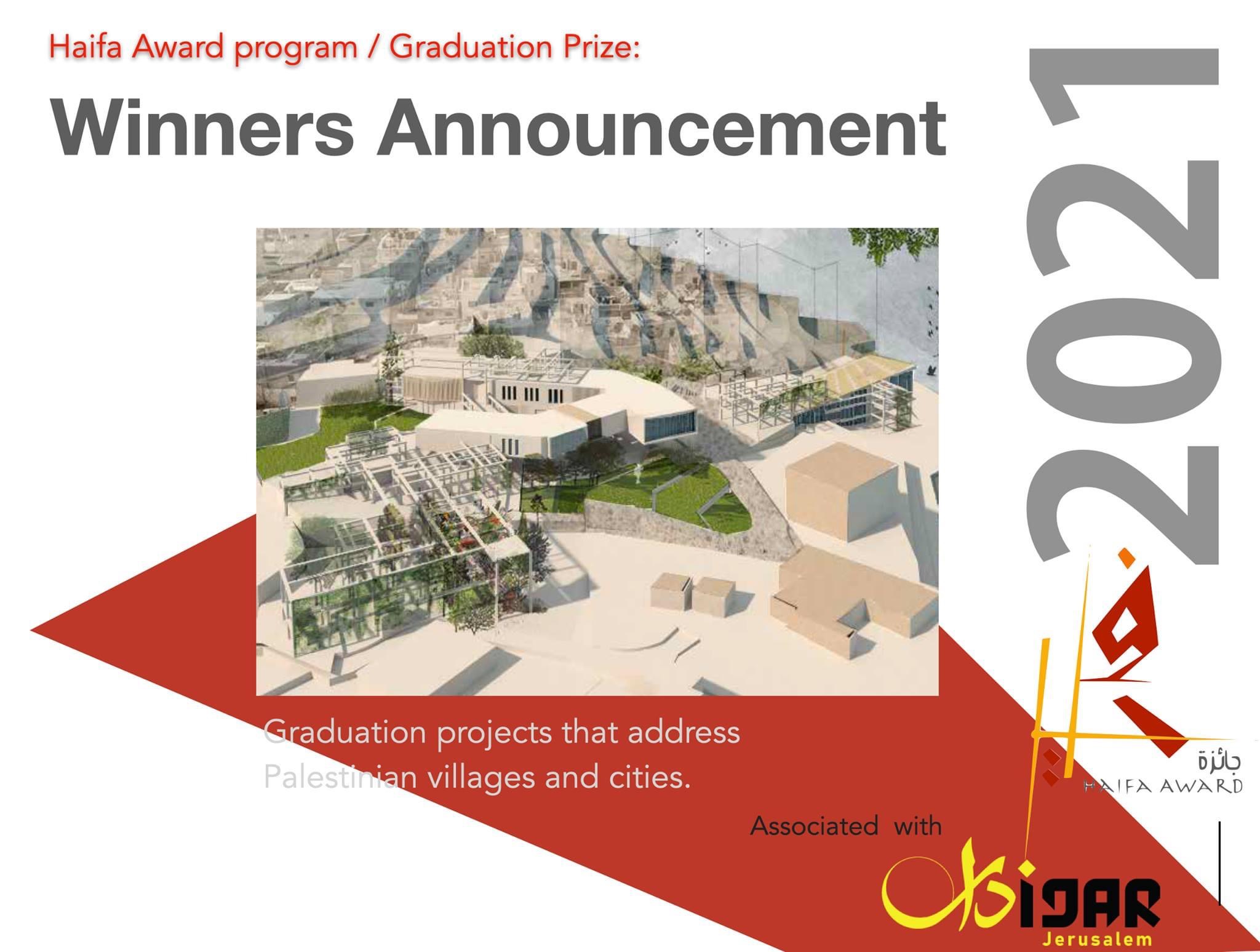 "Haifa Award" international program associated by iDARjerusalem association, endorsed by its partners, and led by an international and renowned jury members has successfully completed on Saturday, May 15th, with the evaluation of the Graduation entires for 2021.
The "Graduation" prize is the second annual prize in the Haifa Award international program. It aims to celebrate higher education students and recent graduates whose final graduation projects successfully address the needs, the future, and the aspirations of Palestinian societies, cities, and villages worldwide. The Prize is dedicated to advancing original architectural graduation research or concepts that respond to local challenges and have the potential to make a significant impact on the cities and the villages.
As our first year, the participation of graduates' community exceeded our expectations: 20 registrations leading to 16 submitted proposals
Following the Jury meetings, on May 7th, and May 15th, and following the final discussion on May the 17th, here are the final results of the evaluation process:
First prize: " Refugee Heritage" -Qalandia Refugee Camp as an Urban Circular System
Competitor I.D. : e678c8c804
Name of participants: Riham abu khadejih, and Isra Assaf Country: Palestine. University: Birzeit University, Birzeit.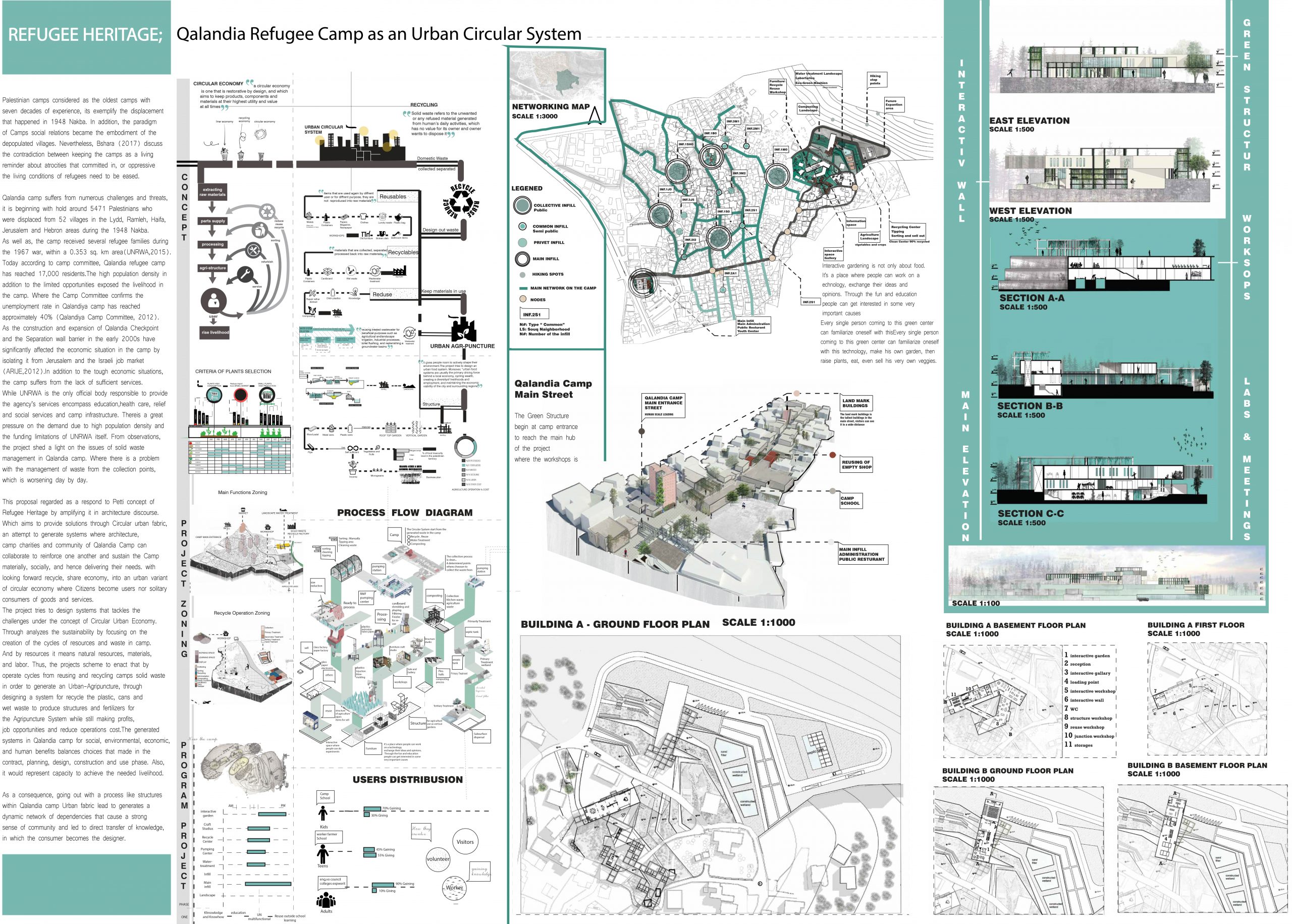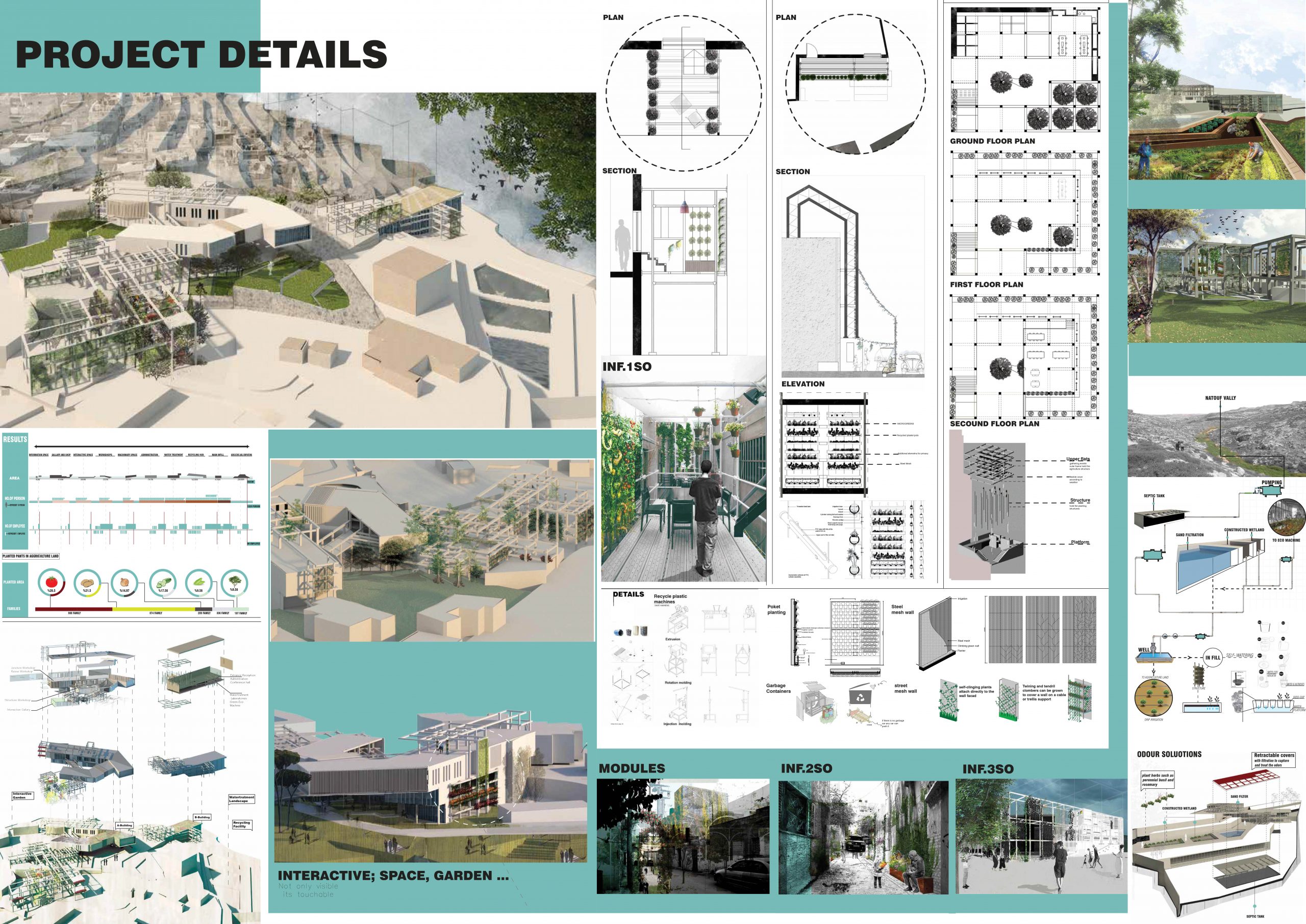 Second prize: "A story of a River"
Competitor I.D: 4593f5d19f
Name of participant: Shereen Amarin
Country: Jordan. University : The German Jordanian University, Amman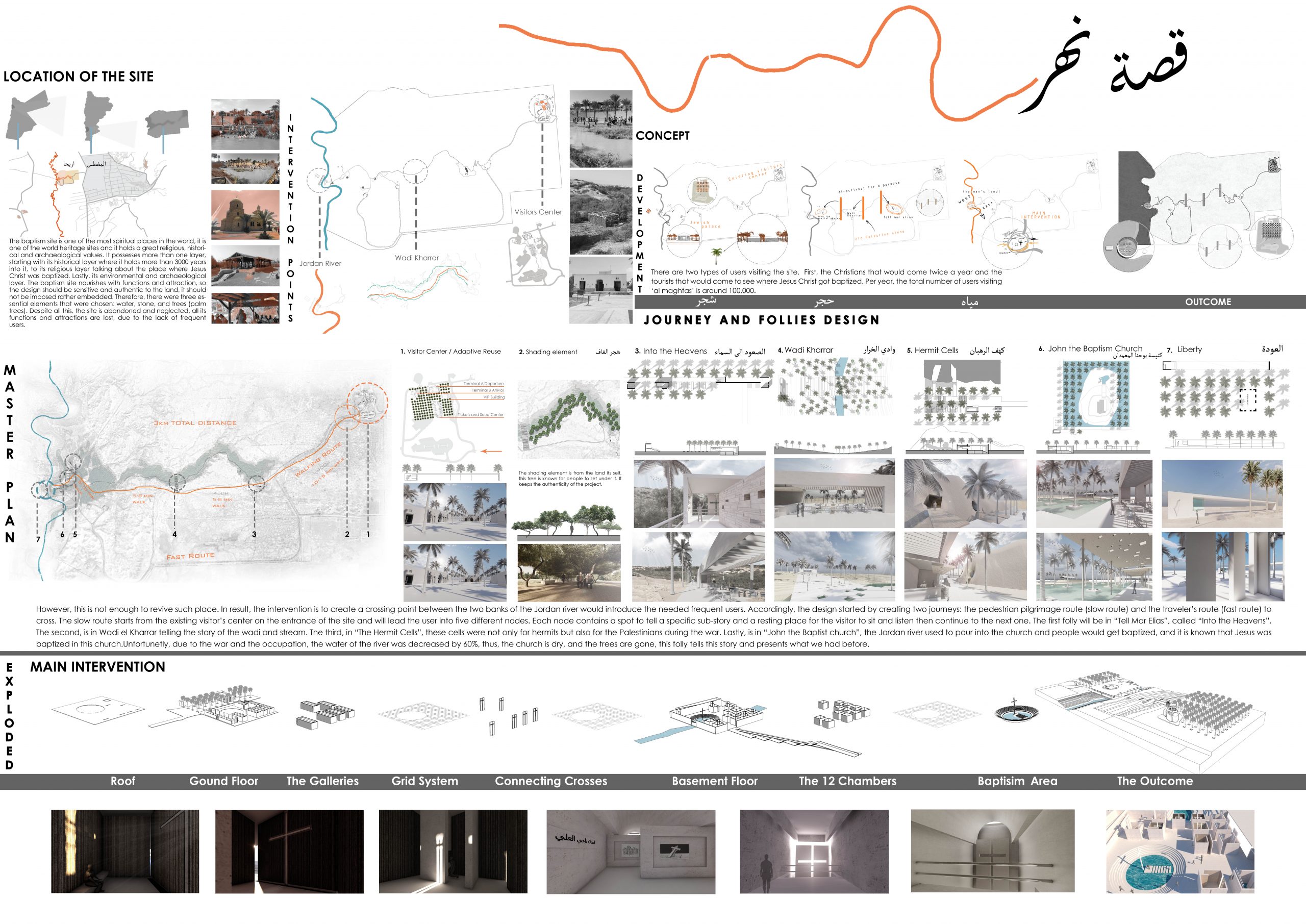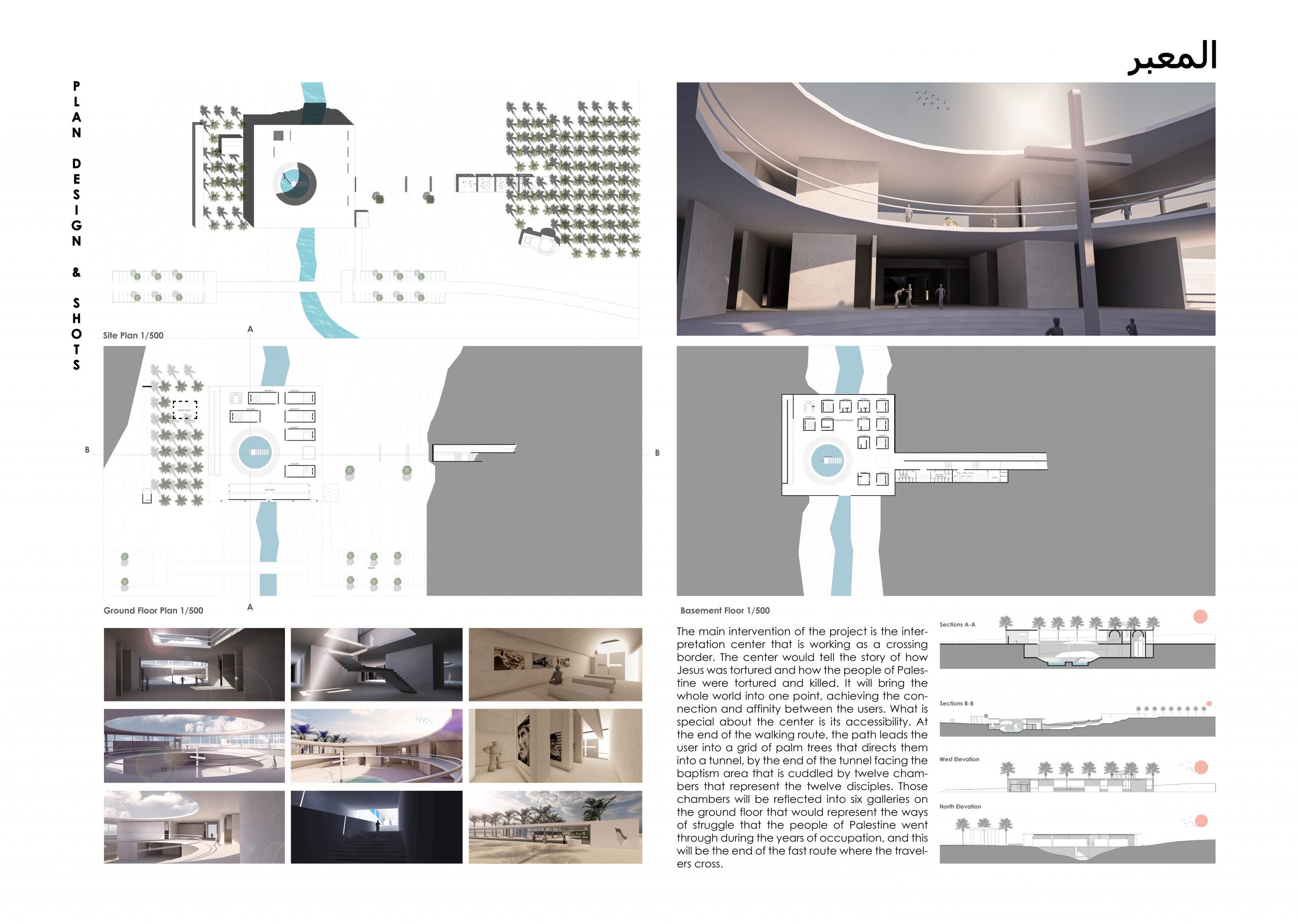 Third prize: " The Open School of Musrara"
Competitor I.D. 6c08aee772
Name of participant: Nicole Koussa
Country: Palestine. University : Bezalel Academy of Art and Design, Jerusalem.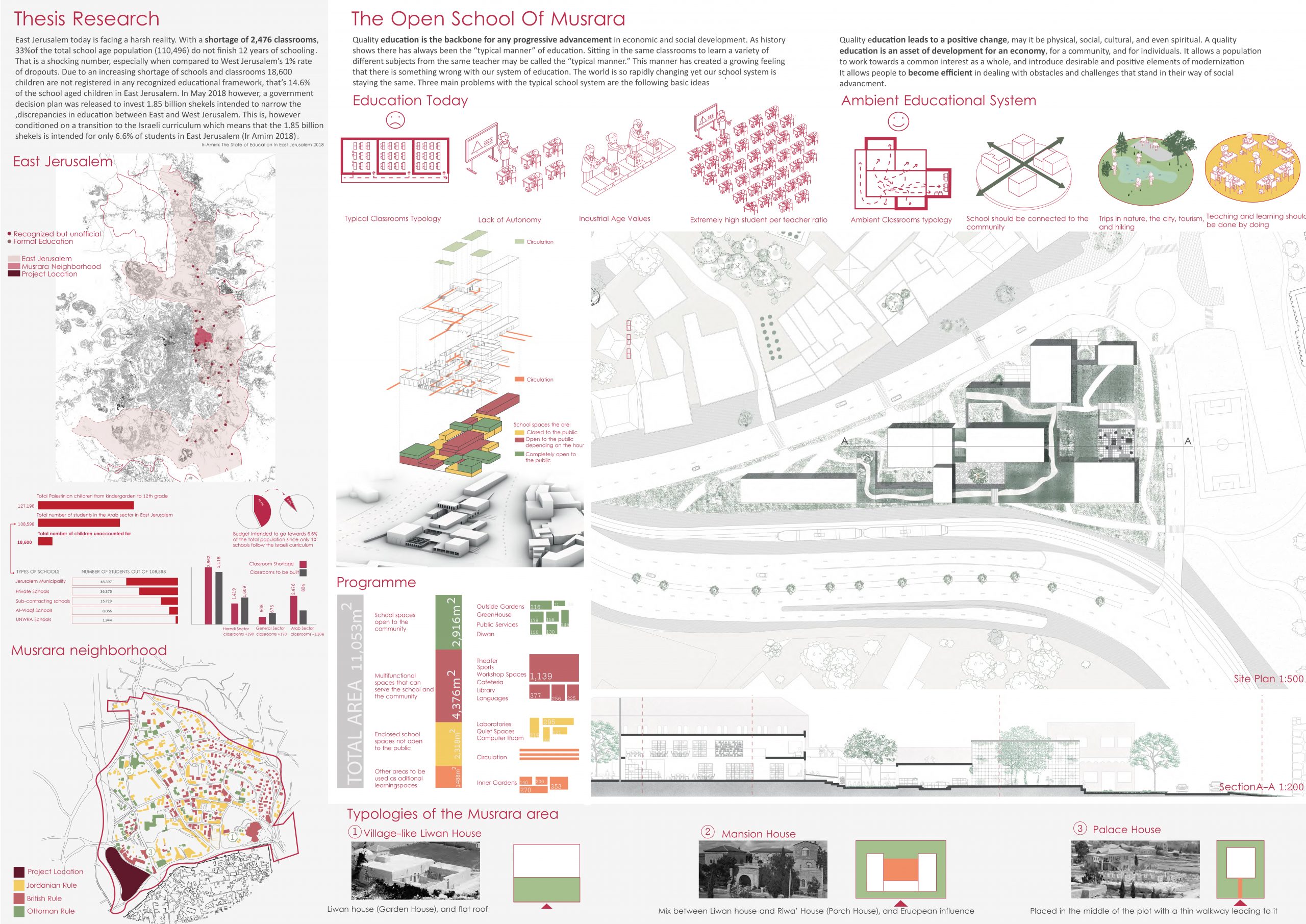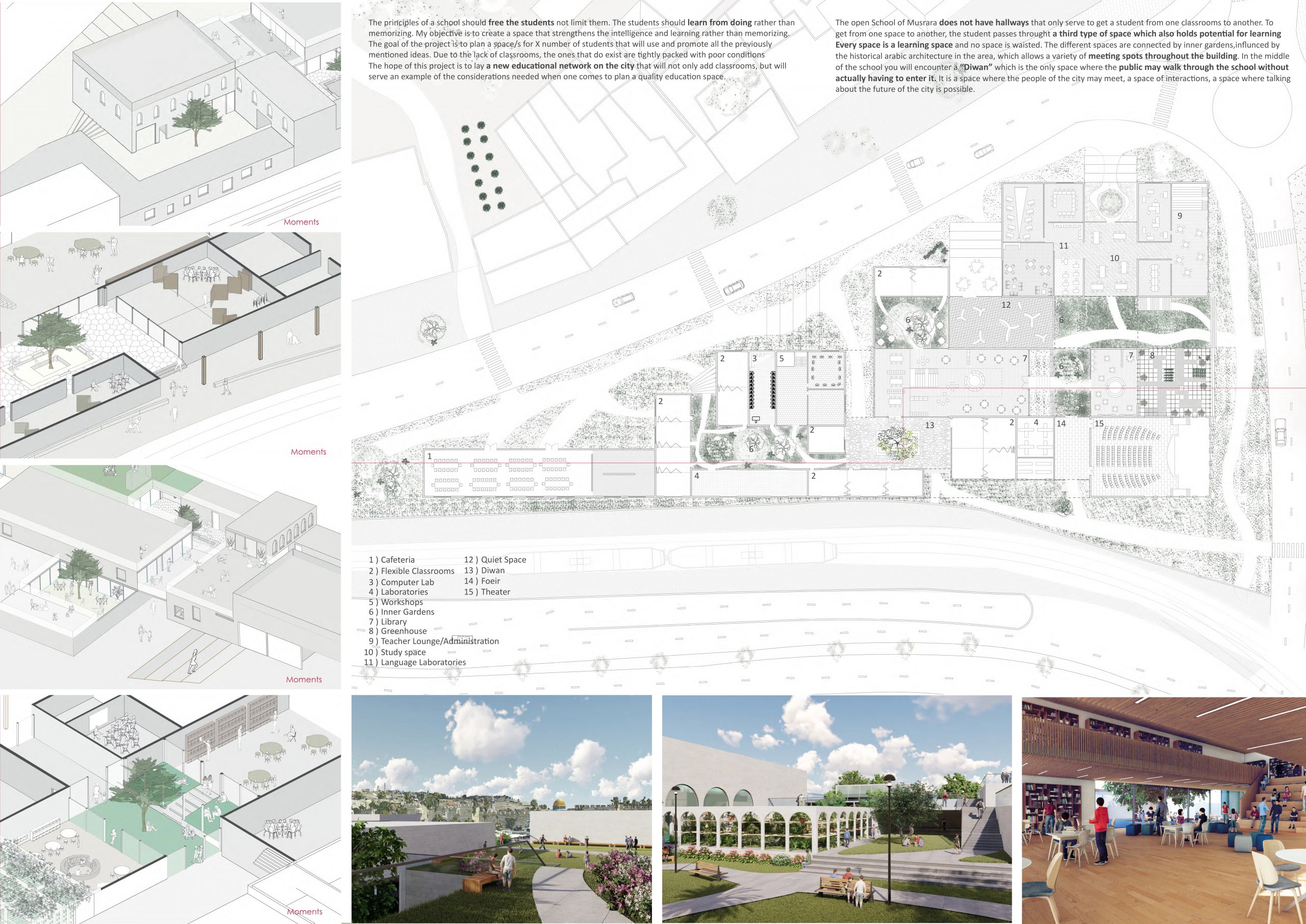 2 Honourably prizes: none
The jury decided not to mention for the honourably prizes, as the rest entries didn't reach the the minimum requirement criteria of 85% grade.
Jury members:
Arch. Ahmad Seyam, Prof. Winka Dubbeldam, Prof. Najla Allani, Arch. Wael Al-Masri, Dr. Charles Drozynski , Prof. Ali A. Alraouf, Arch. Paolo Belloni Prof. Fani Vavili Tsinika, Prof. Ebtissam Farid, Arch. Christos Pasas. Arch. Driss Kettani, Arch. Khaled ElAshry, Dr. Mansour Nasasra, Dr. Salem A. Thawaba, Arch. Emre Arolat, And Dr. Abed E. Badran.
Haifa Award program:
Haifa Award is an international award program established by iDAR-Jerusalem association in 2020. It aims to identify, reward, and celebrate innovative and outstanding design ideas for architecture and urbanism, particularly, concepts or projects that successfully stimulate greater public awareness of the role of architecture in reviving cities.
As a means to enhance the appreciation and promotion of excellence in architecture, the program will provide international recognition and exposure to its winners.